WINTER PLAY READING FESTIVAL
February 16 – February 25
This is TAP's second annual play reading festival featuring both new and classic plays in staged readings by TAP's professional company.
GRAY'S ANATOMY
In middle age, Spalding Gray (played by Doug Mancheski) has entered "the Bermuda Triangle of Health," that place where the body begins to
break down in alarming and humiliating ways. His immediate problem is an eye complaint that could be corrected with minor surgery. But for the high priest of high anxiety, nothing is ever minor. And so Gray
embarks on a crazed crusade for wellness that takes him from a Native American sweat lodge to a dictatorial nutritionist and, finally, to a gory session with the "Elvis Presley of psychic surgeons" in the Far East.
"One of the funniest travelogues of the human landscape [Gray] has yet spun out…As close as he has ever been to becoming a stand-up comedian. God bless him for it."
"True theatrical magic. An utterly involving piece, and more emotionally moving than perhaps anything else Mr. Gray has done. And don't worry: it is also extremely funny."
Spalding Gray was born on June 5, 1941, in Providence, Rhode Island. A graduate of Emerson College, Gray made his screen-acting debut in a series of forgettable films. With a talent for live performance, he co-founded the Wooster Theater Group in New York City in 1977, where he performed his first monologue, Sex and Death at the Age of 14. Grays next acclaimed performance was Swimming to Cambodia, which was based on his own experience traveling to Thailand to appear in the war film, "The Killing Fields". The one-man play won an Obie award and was adapted into an award-winning feature film in 1987. Throughout the 1980s, Gray continued to appear in supporting roles on the big screen and on Broadway, but his most unforgettable performances were those he wrote and performed on his own. These included MONSTER IN A BOX and GRAYS ANATOMY, both of which grew into feature films.
STELLA AND LOU
On a quiet night at Lou's South Philadelphia bar, two kindred spirits seek solace as they navigate changing times and relationships past. It's an intimate exploration of friendship, forgiveness, and the longing for companionship that grows with the passage of time. This funny, wise, and tender love story is a later-in- life portrait of friendship and taking the next step.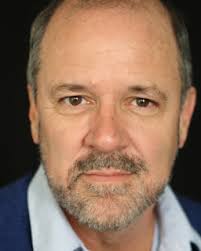 Bruce Graham's plays include BURKIE, EARLY ONE EVENING AT THE RAINBOW BAR & GRILLE, MOON OVER THE BREWERY, COYOTE ON A FENCE (Winner of The Rosenthal Prize, Two Drama Desk Nominations – the West End production starred Ben Cross). His film credits include "Dunston Checks In", "Anastasia", and "Steal This Movie". T.V. MOVIES: "Hunt for the Unicorn Killer", "The Christmas Secret", "Ring of Endless Light" (Humanitas Award Winner – Best Children's Screenplay), "Right on Track", "Tiger Cruise", "The Most Wonderful Time of Year", "Trading Christmas". TELEVISION: "Roseanne", "Leg Work", and various soap operas. He is a two time winner of the Edgerton Foundation Award for Best New Play.
LUNGS
LUNGS is a smart and funny drama that follows a couple through the surprising lifecycle of their relationship as they grapple with questions of family and change, hope, betrayal, happenstance, and the terrible pain that you can only cause the people you love.
"Duncan Macmillan's distinctive, off-kilter love story is brutally honest, funny, edgy and current. It gives voice to a generation for whom uncertainty is a way of life through two flawed, but deeply human, people who you don't always like but start to feel you might love. …bravely written, startlingly structured…"
"…a dazzling piece. At the core of this play is a beautifully crafted love story that is not
only intensely personal but also poignantly universal. LUNGS has heart. And it never misses a beat."
DUNCAN MACMILLAN
Plays include: PEOPLE, PLACES AND THINGS (2015-2017, National Theatre/Wyndham's Theatre, West End); 1984, adapted from George Orwell (2013-2017, Headlong/Nottingham Playhouse Theatre Company, West End, Broadway, international tours, co-adapted/co- directed with Rob Icke); EVERY BRILLIANT THING (2013-2017, Paines Plough/Pentabus Theatre, Edinburgh Festival, UK and international tours, also presented TAP in the fall of 2017 with Dan Klarer.
SHINBONE ALLEY
(the story of archy and mehitabel)
By Mel Brooks and Joe Darion
Music by George Kleinsinger
Featuring a book by comedy legend Mel Brooks and Joe Darion, and a "cool" jazz score that remains one of the only examples of this genre in the commercial theatre, SHINBONE ALLEY was one of the most daring musicals of the 1950's. This off-beat musical has appeared in almost every form, including a record and a concert with Carol Channing, a Broadway musical with Eartha Kitt, a television special with Tammy Grimes and, eventually an animated film.
In a deserted office, a cockroach dives headfirst onto the keys of a typewriter, pouring out the ruminations of his soul. It's "archy" (he's too small to hold down
the shift key), poet, philosopher, moralist and hapless friend of "mehitabel", the alley cat. This bizarre, highly original musical takes us into the streets of the big
city as archy tries hopelessly to bring the "toujours gai" mehitabel off the back fence and into a respectable home as a housecat.
This will be a rare chance to see a true forgotten gem of Broadway's Golden Age.
MEL BROOKS
At 90 years old, the prince of parody has been awarded four Emmys, three Grammys, one Oscar, and three Tonys (and, as the self-described "EGOTAK" is quick to point out, awards from the American Film Institute and the Kennedy Center). In the new HBO documentary If You're Not in the Obit, Eat Breakfast, he joins other notable nonagenarians in singing the praises of advanced age with host Carl Reiner. SHINBONE ALLEY was his first Broadway musical.
JOE DARION
Joe Darion's greatest success came in the 1965-66 season with Man Of La Mancha (with a score by Mitch Leigh) winning the Drama Critics Circle Award as well as five Tonys. In 1967 came Illya Darling based on the popular Jules Dassin film Never On Sunday (with a score by the movie's soundtrack composer Manos Hadjidakis) bringing the Greek film star Melina Mercouri to Broadway.
GEORGE KLEINSINGER
George Kleinsinger was an American composer and orchestrator best known for his collaboration
with Paul Tripp on the 1940s children's classical-music piece "Tubby the Tuba". He also wrote the music for the recording of Archy & Mehitabel and the Broadway musical based on the record, "Shinbone
Alley". His collaboration with Joe Darion extended beyond SHINBONE ALLEY. Together they wrote several cartoon shorts as well as a Christmas opera for the Little Orchestra Society.
BILLY BISHOP GOES TO WAR
By John MacLachlan Gray with Eric Peterson
Music and Lyrics by John MacLachlan
September 13 – October 21
The story of irreverent hero and Canadian WWI flying ace Billy Bishop remains one of the most critically-acclaimed Canadian plays of all time. The New York Times called it "a high flying ace of a show, capturing the humor, the hellfire, and the derring-do of an extraordinary career." Billy Bishop calls himself "a convicted liar and cheat who was the worst student ever at the Royal Military College…. so of course they made me an officer." The music is comprised of martial arts, barracks room ditties, Kiplingesque tunes of glory, Gilbert and Sullivan-like patter songs and a bitter brew of Brecht-Weill.
In his heyday, no one was more famous in Canada than Billy Bishop, a pugnacious young pilot from Owen Sound, who was the terror of the skies during World War I. Eric Peterson and John MacLachlan Gray's buoyant celebration of this complex man has a rich, nearly 40-year history of touring nationally and internationally.
"A snappy, totally fulfilling evening of music and theater that should not be missed."
John MacLachlan Gray and Eric Peterson began their
writing collaboration in 1970 while they were theatre students at the University of British Columbia. In 1978 they premiered BILLY BISHOP GOES TO WAR in a tour across Canada with its two authors in the cast. On that tour, famed stage and film director Mike Nichols caught a performance and immediately optioned it for Broadway where it opened on May 22, 1980. It has since been performed all over the world. Gray and MacLachlan have continued to perform the play to this day – most recently this past summer in Toronto. The film version was released in 2010. John MacLachlan Gray is a multiple award-winning writer and composer for stage, television, film, radio, and print. Eric Peterson's career as a Canadian actor spans more than forty years.
VELVET GENTLEMAN
Written and Performed by James Valcq
Directed by James Valcq and Robert Boles
December 19 – December 31
VELVET GENTLEMAN returns to TAP for the holiday season. The play is a colorful journey into the mind and
music of the witty and eccentric composer Erik Satie whose music ranges from comically bizarre to hauntingly beautiful. Created and performed by TAP's co-artistic director James Valcq, this multimedia theatre piece featuring Satie's music, words, and drawings will transport audiences to fin de siécle Paris.
"…Valcq may be the best Erik Satie there ever was, for Satie is condensed and revealed in ways Satie himself never did or would have been able to do. And the "show" is entertaining – something to smile through almost the whole way."
-Warren Gerds, WFRV Green Bay
For more information, call 920.743.1760, drop by the daytime box office at 234 N Third Avenue, or go to www.thirdavenueplayhouse.com